Click here to download printable pdf version
Contents

President's Wrap
Well the wheels turn slowly, but in education we are nothing if not patient and we all understand the long time arc of change. Our bargaining process with the government is slowly recommencing and signs of change and opportunity emerge from the failings of NAPLAN. At the same time, the Grattan Institute thinks we should be paid $80,000 more, but there's a few holes in their plan.
AEU Members voted to accept a short-term offer from the government with wage rises and back pay above the now tattered remains of a wage cap policy. No workload fixes or other conditions were included, but there was the offer to reset and recommence negotiations immediately.
There are now meetings in place and we'll be back at the table this week, discussing all AEU agreements again soon.
DoE and TasTAFE have confirmed their timelines for beginning to pay the increases and back pay – again not immediately – but your 18th September pay should include the main increase and back pay with a little more again to come on 2nd October.
For those who like the details, you can find all the new agreements, including pay scales – along with the old agreements that continue to roll over in terms of other conditions – on our website here.
Another round of NAPLAN results, another front page from governments trying to pretend it still has any relevance to education. Educators know NAPLAN is a failure and a weight we are forced to carry that obstructs quality education rather than fostering it.
The whole national testing regime needs to be reviewed and we want to see Tasmania joining Victoria, New South Wales and Queensland and commit to undertake a thorough review into NAPLAN.
Our federal office has criticised ACARA for their mishandling and spin doctoring and we got some local TV coverage.
Finally, educators would be rightly suspicious about a Grattan Institute proposal to pay SOME teachers $80,000 more per year. Too good to be true? Probably. Unfunded? Yes. A little bit like performance pay? Concerning, but click here for more information and decide for yourself.
It's really just another think tank report, but we must be wary that any proposals adopted by government are first tested with educators – performance pay is riddled with problems and is unlikely to be accepted by teachers. Some ideas, such as scholarships for student teachers has merit, but again consultation is required.
Most of all, show us the money. Any new proposals will have to come with new funding, not money stolen from another area that needs it or simply more pressure on already overstretched teachers, principals and support staff.
Workload is the primary concern for most educators and while increasing salaries is one way to improve the standing of educators in our community, there are many other options – a significant increase in trust and respect from governments would be a good start.
That's another wrap from me, I hope you enjoy your AEU eReporter and find a way to get more involved with your union, our AEU.

2019 Arthur Hamilton Award for Outstanding Contribution to Aboriginal and Torres Strait Islander Education
Nominations are now open for the 2019 Arthur Hamilton Award for Outstanding Contribution to Aboriginal and Torres Strait Islander Education. This Award commemorates the work of Arthur Hamilton who was active in promoting cross-cultural awareness, recognition of Indigenous peoples and the elimination of racism within the Australian Education Union and in schools.
The Award recognises AEU members who are committed to ensuring that all Aboriginal and Torres Strait Islander students have the right to high quality public education throughout their lives.
Download the full advertisement here and the 2019 Arthur Hamilton Award nomination form here.
Briar Road Public School were the winners of the 2018 Arthur Hamilton Award.
Please assist in promoting the award by posting the attached advertisement and encouraging members to apply.
The closing date for nominations is Friday, 1 November 2019. Applications should not exceed five (5) pages, including supporting/supplementary documents or a maximum of ten (10) minutes if presentation is on video/DVD. The winner will receive a $1500 prize and will be flown to Melbourne to accept the award at the 2020 AEU Federal Conference. All nominees will receive a certificate from the AEU.
Wear It Purple Day – 30 August
Today, Friday 30 August, is Wear it Purple Day – a chance to celebrate and support students who identify as LGBTIQA+ or are questioning their sexuality or gender identity.
Wear it Purple Day started in 2010 in direct response to stories of students suffering. This year's theme is Stand Up. Stand Out. It's a great opportunity to Stand Up to the language of hate that has dominated the media recently and to Stand Out by fostering a safe and inclusive environment for everyone.
For more information about the day, see the Wear it Purple Day website: http://wearitpurple.org/
More supporting information and materials are available here: https://www.rainbowsinschools.org/wear-it-purple-2019
If you're wearing it purple today, send your photos in via our Facebook page or email: support@aeutas.org.au

LGBTIQ+ Resources and Support
The LGBTIQ+ (lesbian, gay, bisexual, transgender, intersex, queer +) sector is aimed at providing resources and support for members who are same sex attracted, intersex and gender diverse and their allies.
AEUTAS is committed to providing support and resources to LGBTI+ teachers, parents and students. We encourage all teachers to access our resources and the various links to external resources.
Our aim is to support schools in Tasmania to become places where same sex attracted, intersex and gender diverse people feel safe and supported – where every family can belong, every teacher can teach, and every student can learn. To create a supportive and inclusive education sector where diversity is celebrated.
Click here to visit our new LGBTIQ+ web page and take a look through the information, links and resources.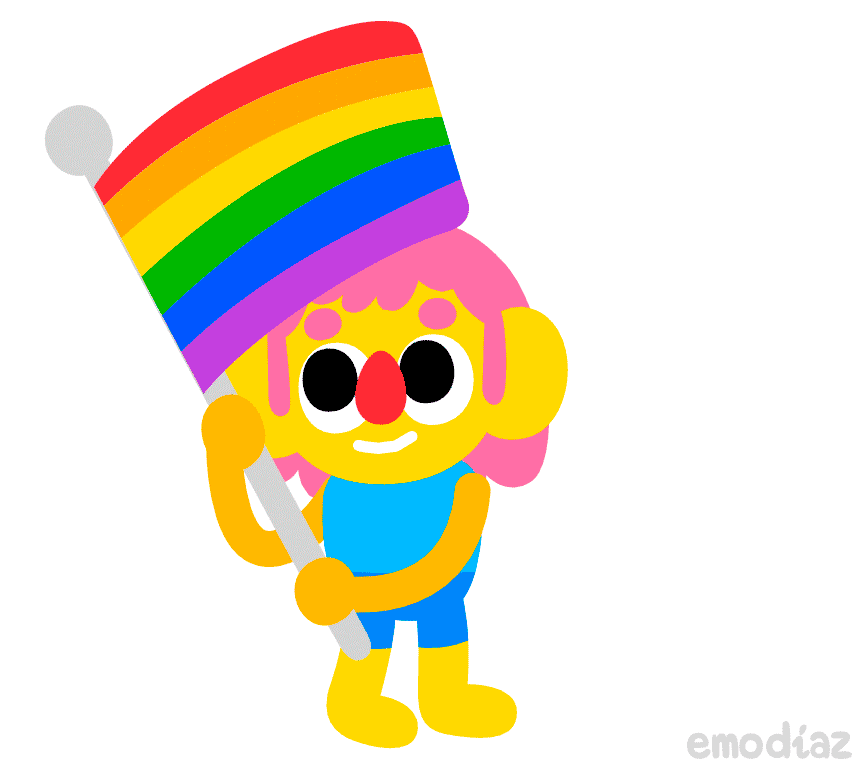 AEU Elections – Declaration of Results
Congratulations to the successful candidates in recent AEU elections.
Tasmanian Branch
Aboriginal and Torres Strait Islander Federal Conference Delegate (1)
PURDY Michelle
General Division
Federal Conference Delegates representing the General Division (3)
MADSEN Roz
RICHARDSON Helen
Yalukit Yulendj (National Aboriginal and Torres Strait Islander Committee) (General Division) Member (1)
No Nominations Received
National Principals' Committee (General Division) Member (1)
PARK Michael
National Early Childhood Committee (General Division) Member (1)
COOMBES Terri
TAFE Division
National TAFE Council Executive Member (1)
BAILEY Simon
National TAFE Council Delegates (1)
LOONE Simone
Yalukit Yulendj (National Aboriginal and Torres Strait Islander Committee) (TAFE Division) Member (1)
DEVERELL Stephen
Click here for the official Declaration of Results
Principals Report
Term 3 has seen quite a few things happening in regards to supporting Principal members. In addition to connecting with many members individually, we have had the opportunity to visit many schools, most notably in Circular Head, the Central Coast, Launceston and the Midlands.
As expected, much of the discussion has been focused on the current Enterprise bargaining process. As we move forward, and hope to settle on a suitable agreement with the State Government, it is important that all members feel that they have the opportunity to ask questions, clarify direction and share an opinion. To this end, all Principal members have been sent a digital survey which gives them the opportunity to provide feedback. The data gathered in this process will be collated, and a small reference group of principals will share the results with our Executive.
Although understandably of special current interest, the EB is not the only point of discussion that we have had with principals. We have been able to clarify issues such as change of registration procedures, staffing matters, senior staffing entitlements, provisional teacher reports and provide guidance on contracts. The large amount of schools, and distance and time make it impossible to visit every school, although we would certainly accept any invitation. Principal members who feel that they need a question answered, or support around a particular workplace matter are encouraged to give us a call: 6234 9500 or email: principalorganiser@aeutas.org.au
John O'Rourke, Principal Organiser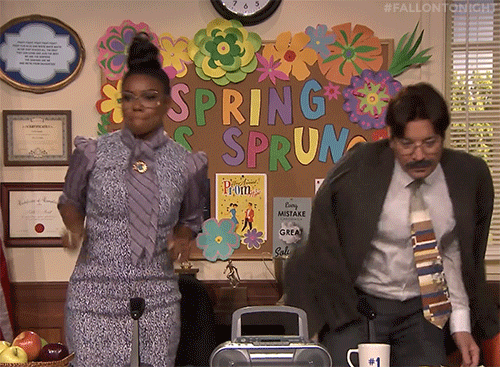 Aboriginal and Torres Strait Islander committee
To actively engage Aboriginal and Torres Strait Islander peoples across all levels of our union it is our intention to establish an Aboriginal and Torres Strait Islander Committee. It is envisioned that this group will offer a support network for our members and to be a forum to raise issues in a culturally safe environment.
We see this as an opportunity to improve understanding of all AEU members about Aboriginal and Torres Strait Islander issues, specifically as they relate to education. It will also be a means to increase Aboriginal and Torres Strait Islander member engagement in the broader business of the AEU and potentially provide pathways in to elected positions and activism (both state and federal).
If you would like to be part of this group please email support@aeutas.org.au
School Strike 4 Climate – 20 September
As educators, our primary concern are our students. Climate change threatens the wellbeing, living standards and environment of our students, that of their whole generation globally and the generations to come.
For this reason, the AEU is proud to stand in solidarity with students participating in the Global Strike 4 Climate on Friday 20th September.
Students are striking from school to tell our politicians to take their futures seriously and treat climate change for what it is – a crisis.
Student strikers have three demands:
No new coal, oil and gas projects, including the Adani mine.
100% renewable energy generation & exports by 2030
Fund a just transition & job creation for all fossil-fuel industry workers.
On Friday September 20, three days before world leaders meet in New York for the UN Emergency Climate Summit, school strikers together with our friends, communities and families are holding the biggest Global #ClimateStrike yet.
This time they have invited everyone to join them to build the biggest social movement the world has ever seen to tackle the climate crisis.
September 20 events are planned in major Tasmanian centres:
Whilst the school strike movement is and always will be student led, the climate crisis affects all of us.
Student strikers have asked adults and workers to read their guide and participate, here's some options:
Organise an excursion for your whole class to attend as a learning activity – talk to your principal and school association, many have been supportive.
Apply for an approved form of leave, such as unpaid leave, in order to attend the strike yourself (contact the AEU for further advice regarding your own children if required).
Host a workplace conversation about September 20 with your colleagues.
Talk with your union sub-branch about how you can organise around September 20.
Invite friends over to your home for a kitchen table conversation about September 20 and how to mobilise your networks to come along.
Pass a resolution of solidarity from your sub-branch and post a workplace selfie on social media (here is an example) to build awareness of the #ClimateStrike
Click here for a bunch of other September 20 Resources to help you organise in your community: https://www.schoolstrike4climate.com/resources
To act at the scale that this crisis demands, it's going to take ALL of us.
For advice and information contact the Members Services Team: 03 6234 9500 or email: support@aeutas.org.au
Branch Councillors – bring a climate banner
Branch Council Members are invited to join the School Strike 4 Climate student rally in solidarity during their meeting on Friday 20 September. To help ensure our presence is visible and significant, why not organise some banner-making fun and bring your placards, posters and banners along for the day?
Strike 4 Climate students have become well known for their clever slogans and artwork, so you will have to bring your best ideas and creativity.
Sub-Branch motions to Branch Council
Sub-Branches are reminded if they wish to put forward motions to the next Branch Council meeting to be held on 20 September, please provide motion (with mover and seconder) to: executiveassistant@aeutas.org.au
For assistance in running a sub-branch meting and formulating a motion, talk to your area organiser, call the union office on 03 6234 9500 or email: support@aeutas.org.au
Kindergarten Staffing and Resourcing
Recently, we have had some members contact us about what the student/teacher ratio is for a Kinder class.
Early Years (DoE) have provided a Kindergarten Staffing and Resourcing fact sheet (click here) and a link to this ACECQA page that has the ratios for preschool, which incorporates our kindergarten classes.
For more advice and information contact the AEU Members Services Team: 03 6234 9500 or email: support@aeutas.org.au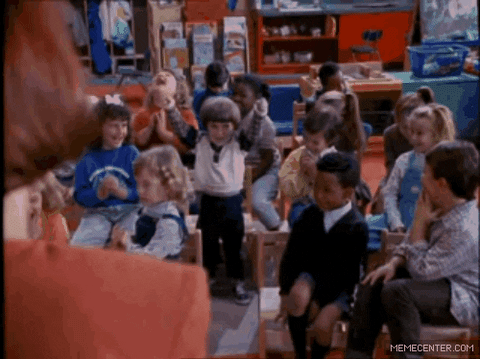 New Educators National Conference (closes TODAY)
We are seeking EOIs from New Educators to attend the NEN Conference 2019 – closing today.
The NEN conference will be held in Sydney on the 9 & 10th of November, with the successful members flying over on November 8. Relief, travel, food and accommodation will all be covered.
The National New Educator Conference is a fantastic opportunity to meet with new educators and union organisers from across the country and across Oceania.
You will learn about how to become more active in our union at both a local and international level. You will learn about the major campaigns we are running and how to get involved. You will also learn what actions you can take to address issues at your school and build up your sub-branch.
Note: The AEU Tasmania Branch will fund one member to attend, while Teachers Health Fund have kindly offered to fund one of their members to also attend.
Please email your EOI to support@aeutas.org.au, with your name, workplace, years of teaching experience and a few sentences on why you are interested in attending. If you are currently a Teachers Health Fund member or are interested in joining THF, please also indicate this in your EOI.
The due date for EOIs is today, August 30.

Ulverstone, Launceston and Huon Valley Cluster Leader Trial
We have an exciting opportunity opening up in Term 4, 2019 for dedicated AEU members to be a Cluster Leader – engaging members in a cluster of 4-6 schools in a part-paid role as a trial program.
The successful applicant would receive 1 full days training in October and ½ a day of paid time per week (negotiated) in Term 4 only.
The AEU Tasmania Branch is committed to be a member-led organization that advocates for a strong professional voice where members, through leadership groups and networks are actively engaged and organized around professional issues.
The role will involve:
Developing a school-based Cluster of AEU members from between 4-6 schools, depending upon size and distance between.
Co-ordinating and supporting AEU workplace Reps in organizing their workplaces, including assisting with day-to-day duties such as information sharing, recruitment and updating noticeboards.
Identifying and encouraging AEU members to take up representative roles across the AEU.
Promote school-based or cluster meetings to formulate motions for Branch Council's consideration.
Act as a conduit between school-based AEU Reps and AEU Organisers.
Facilitate Cluster events to highlight AEU achievements and wins amongst the cluster, and initiating professional issues discussion.
The pilot Clusters are:
Ulverstone, Launceston and the Huon Valley
To apply for the position of Cluster leader, please email support@aeutas.org.au with a 200-word expression of interest outlining your commitment to supporting AEU Reps and advancing AEU campaigns and member professional issues.
Please do not hesitate to contact support@aeutas.org.au with further questions.
Tell Upper House politicians the NAPLAN reality
Josh Willie, Elwick MLC, Labor's education spokesman and former school teacher has said on NAPLAN: "Other states are leading the discussion saying that the tests are flawed and should be revised or replaced."
"Why isn't Tasmania in this national conversation?"
Click here to read the full opinion piece in The Mercury.
Josh Willie MLC plans to debate NAPLAN and call on the Tasmanian Government to join the 'breakaway' review. Find out who represents you in the Legislative Council here: https://www.tec.tas.gov.au/Services/MyReps/Index.php
Contact your Upper House MLC to make sure they are well informed ahead of the debate.
You can see Josh Willie's notice of motion here: http://www.parliament.tas.gov.au/lc/lcnote.pdf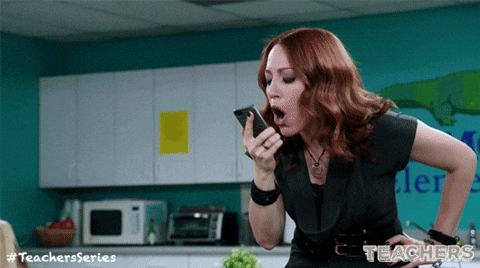 R U OK? Day
R U OK? Day is Thursday 12th September. R U OK? Day is a national day of action dedicated to reminding everyone to ask, "Are you OK?" and to remember every day of the year to support people who may be struggling with life's ups and downs.
This year in the build-up to R U OK? Day you are encouraged to Trust the Signs, Trust your Gut & Ask R U OK?
Everyone should feel confident they know the signs someone might need support by listening to what they're saying, seeing what they're doing or knowing what's going on in their life. Whenever you notice a change, no matter how small, trust your gut and start an R U OK? conversation.
Use the R U OK? Day Packs and Every Day Resources to get everyone in your school, workplace, uni/TAFE, sporting club and community involved and ready to trust the signs and start a conversation that could change a life: https://www.ruok.org.au/every-day-resources
Unions Tas Quiz Night – Rosny
Union members are invited to test their collective wits against their comrades in the Unions Tasmania Battle of the Unions Quiz Night!
Join the AEU Team for a fun night with a little of bit of friendly union rivalry in the mix.
There will be great prizes and raffles with all funds raised going to support Unions Tasmania campaigns to improve the pay and conditions of Tasmanian workers.
To get a spot on the AEU Table, please let Geraldine know at: executiveassistant@aeutas.org.au
RSVP and spread the word on Facebook: https://www.facebook.com/events/2366603336933661/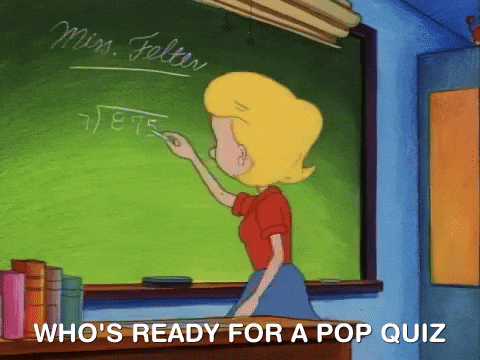 Student Teacher Conference (Early Bird Ticket Sale ends 30th August!)
This conference is 'a must do' before you graduate to learn the practical aspects of finding and starting your teaching career. 100% of attendees in 2018 earned a teaching contract!
A hands-on, engaging conference, run jointly by the AEU and IEU during mid-Semester break and with the support of your UTas faculty leaders, for student teachers on getting your first teaching position.
Click here to check out our little testimonial video from a previous conference
This fun day of professional learning covers CV writing, job interviews, and hearing from Tasmanian principals about what they look for in a new teacher.
Morning tea, lunch and afternoon tea is included.
Early Bird tickets are $30, with Late Registration tickets jumping to $50 from August 30.
Student Teacher Conference
Hobart – Thursday 5 September 10:00 am – 3:30 pm. AEU Hobart Office, 32 Patrick Street, Hobart – click here to register
Launceston – Friday 6 September, 10:00 am – 3:30 pm. Launceston LINC, 71 Civic Square, Launceston – click here to register
Register and buy early bird tickets until 30th August via Eventbrite here: https://aeutas.org.au/eventbrite
Job ad – Senior Industrial Officer
We're looking to employ an experienced Industrial Officer to manage our dynamic team in Hobart.
You'd be responsible for the management of the Member Service Centre as well as providing industrial advice and representation for members.
To obtain a copy of the Position Profile and Selection Criteria please email: executiveassistant@aeutas.org.au
Education International – Education: A Powerful Tool for Combatting Climate Change – A Guide For Education Unions And Educators
Climate change is shaking up the political agenda. While the Intergovernmental Panel on Climate Change (IPCC) regularly sounds the alarm, international processes aimed at containing global warming have failed to make any headway. Some governments, such as the United Kingdom and Canada, have recently declared a climate emergency, but so far they have failed to take any action.
Students around the world, meanwhile, are walking out of classes and taking to the streets to demand climate action and justice. Movements such as Extinction Rebellion have resorted to civil disobedience, demanding political change by blocking bridges and roads
According to experts, the sixth mass extinction is well underway, and the danger of runaway climate change can no longer be discounted.
Faced with this enormous and unprecedented challenge, humanity has no other choice but to radically change its development model to bring about a low-carbon transition. To that end, some solutions are known, while others still need to be developed. But one thing is certain: the collective effort needed in this situation requires nothing less than a revolution of the heart, of the mind – and urgent action.
Consequently, rethinking education must be part of the solution too. The ability of education to inspire, engage and empower people as well as inform people of the climate emergency, including its causes and impacts, are clearly acknowledged in international climate agreements.
However, this recognition must be translated into action plans and policies: we must ensure that climate change education is incorporated into school curricula, teaching and learning materials, and teacher training.
Teachers are change agents and can be at the forefront of the fight against climate change but they have to have the means to do so. This guide aims to provide EI member organisations with a tool for exploring the principal questions, issues and challenges arising from the climate crisis and how unions can respond.
Click here to view the full guide online or download it as a pdf.
Share the Dignity collection
Share the Dignity aims to end period poverty and ensure everyone is afforded the dignity they deserve. Sanitary items should be a right NOT a privilege.
You can donate to make a real, on-the-ground difference to homeless women and victims of domestic violence. Share The Dignity collects thousands of pads, tampons and personal hygiene products every year for women experiencing homelessness and poverty. Small dignities make a big difference.
AEU are supporting this worthy cause by collecting sanitary products for homeless and at risk women. If you would like to make a contribution please drop products to one of the AEU offices.
Go to the Share the Dignity website to find out how you can join the campaign: https://www.sharethedignity.com.au