Click here to download printable pdf version
Contents

President's Wrap
It's been another tough term for many and a well-earned break is almost here for DoE members.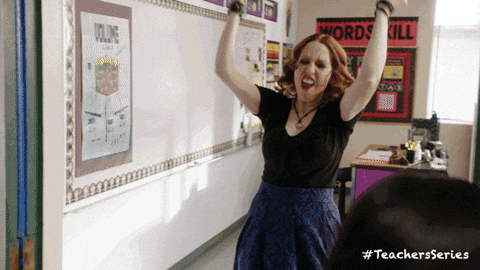 Your AEU negotiating teams continue to work hard with weekly meetings and additional work towards new agreements for teachers, principals, support staff, TAFE teachers and allied health professionals.
The end of Term 3 is a good time to recognise the hard work and dedication of AEU members. The Together We Inspire Awards 2019 were held last week and nominations are open for the Education HQ Unsung Heroes Awards.
Congratulations to the following AEU members who were recognised at the Together We Inspire Awards 2019 with a well deserved gong:
OVERALL AWARD
Tasplan Together We Inspire Award
Elizabeth College Advanced Academic Diploma Team
School Leadership Award
Stuart Dwyer, Principal, Flinders Island District High School and Cape Barren Island School
Engaging our Learners Award (Early Learning)
Rowena Wilkinson, Principal, Early Childhood Intervention Service
Engaging our Learners Award (Primary P-6)
Annette Langdon, Assistant Principal, Glen Dhu Primary School
Engaging our Learners Award (Secondary 7-12)
Hellyer College Creating Connections A and B Team
Outstanding Early Career Employee Award
Abby Dillon, Teacher, Austins Ferry Primary School
Teachers Health Wellbeing Award
Claremont College Wellbeing Team
Telstra Excellence in Innovation Award
Matt Eyles, Teacher, Hobart College
Literacy Champion Award
Talking and Language for Kids Team (TALK), Riverside Primary School, Trevallyn Primary School and West Launceston Primary School
Numeracy Champion Award
Latrobe-Kentish Numeracy Leaders Team
Record breaking rallies – School Strike 4 Climate
As many as 30,000 Tasmanians participated in the Global Climate Strike on Friday 20th September, with events in Hobart, Launceston, Devonport, Burnie, Wynyard, Zeehan, Currie, St Helens and Cygnet.
The rallies, led by students in the School Strike for Climate movement, were the largest seen in Tasmania for decades. Students invited the whole community to join them and Tasmanians turned out to strongly demonstrate their concern about the climate emergency and outrage at government inaction.
The UN is holding an emergency summit on climate, with their latest reports warning that current efforts will fail to avert climate disaster. Climate change is accelerating, greenhouse gas emissions continue to rise and ice melt and sea level rise continues to happen at alarming rates.
The latest UN report found that even if all countries meet the goals they set themselves, the world will warm by 2.9C to 3.4C, a level that would trigger natural feedback loops of warming that would continue to push temperatures up even higher.
To limit warming to a safer level of a 1.5C increase, current targets would have to be increased five-fold and urgently.
The AEU Tasmanian Branch Council was proud to support the Global Climate Strike and attended the Hobart rally as part of their Friday meeting.
Climate change threatens the wellbeing, living standards and environment of our students, that of their whole generation globally and the generations to come.
Student strikers have three demands:
No new coal, oil and gas projects, including the Adani mine.
100% renewable energy generation & exports by 2030
Fund a just transition & job creation for all fossil-fuel industry workers.
Unions Tas – Youth Forum invitation
Calling all young unionists!
You're invited to be part of a special youth forum to discuss what it's going to take to build a bigger, bolder trade union movement for young workers.
Food and drinks provided. All welcome!
Please RSVP to Unions Tasmania via DM on Facebook or email admin@unionstas.com.au
You can spread the word to your comrades on Facebook here: https://www.facebook.com/events/2495908813788862/
EducationHQ Unsung Heroes Awards 2019
EducationHQ say they received thousands of heartfelt nominations for the past three years of awards. Their 'Unsung Heroes Awards set out to recognise those that go above and beyond their job description in schools, without making a fuss about it.
So, is there someone in your school community who might view their exceptional efforts as being 'all in the line of duty'?
This is your chance to win them the overdue recognition they deserve.
Nominations are now open in the following categories: Leader, Teacher, Music Teacher, Technology, Support, Teacher-Librarian, Italian Teacher and Media/Drama Teacher.
Prizes on offer include $500 Booktopia vouchers courtesy of Corwin, All Access Passes from Training 24/7, $500+ prize packs from Grok Learning, a $1000 cash PD prize from ALIA Schools, a 12-month subscription to the PeopleBench Platform, as well as a $500 cash prize from Il Globo & La Fiamma.
Winners will also be featured on EducationHQ and in Australian Teacher Magazine.
It's easy to nominate. Just tell EducationHQ a little about your unsung hero in the applicable category on their website here: https://au.educationhq.com/unsung-heroes/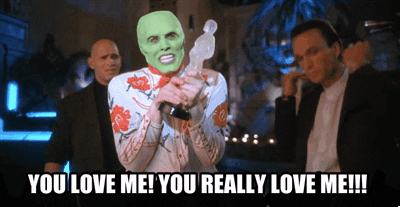 Excursions and Risk Management
As Term 4 fast approaches, you may be gearing up for end of year excursions. These activities provide valuable learning experiences for students and are an integral part of a differentiated and engaging educational program for all students.
However, as a teacher/support staff/principal you have a strict duty of care and need to be aware of potential risks associated with these activities and the appropriate management of such risks.
The AEU fact sheet on excursions and risk management will be of assistance with information you will need to know when organising your excursions. If you have further questions on this topic, please contact your union at support@aeutas.org.au or call 6234 9500.
Click here to download the fact sheet.

2019 Arthur Hamilton Award for Outstanding Contribution to Aboriginal and Torres Strait Islander Education
Nominations are now open for the 2019 Arthur Hamilton Award for Outstanding Contribution to Aboriginal and Torres Strait Islander Education. This Award commemorates the work of Arthur Hamilton who was active in promoting cross-cultural awareness, recognition of Indigenous peoples and the elimination of racism within the Australian Education Union and in schools.
The Award recognises AEU members who are committed to ensuring that all Aboriginal and Torres Strait Islander students have the right to high quality public education throughout their lives.
Download the full advertisement here and the 2019 Arthur Hamilton Award nomination form here.
Briar Road Public School were the winners of the 2018 Arthur Hamilton Award.
Please assist in promoting the award by posting the attached advertisement and encouraging members to apply.
The closing date for nominations is Friday, 1 November 2019. Applications should not exceed five (5) pages, including supporting/supplementary documents or a maximum of ten (10) minutes if presentation is on video/DVD. The winner will receive a $1500 prize and will be flown to Melbourne to accept the award at the 2020 AEU Federal Conference. All nominees will receive a certificate from the AEU.

LGBTIQ+ Resources and Support
The LGBTIQ+ (lesbian, gay, bisexual, transgender, intersex, queer +) sector is aimed at providing resources and support for members who are same sex attracted, intersex and gender diverse and their allies.
AEUTAS is committed to providing support and resources to LGBTI+ teachers, parents and students. We encourage all teachers to access our resources and the various links to external resources.
Our aim is to support schools in Tasmania to become places where same sex attracted, intersex and gender diverse people feel safe and supported – where every family can belong, every teacher can teach, and every student can learn. To create a supportive and inclusive education sector where diversity is celebrated.
Click here to visit our new LGBTIQ+ web page and take a look through the information, links and resources.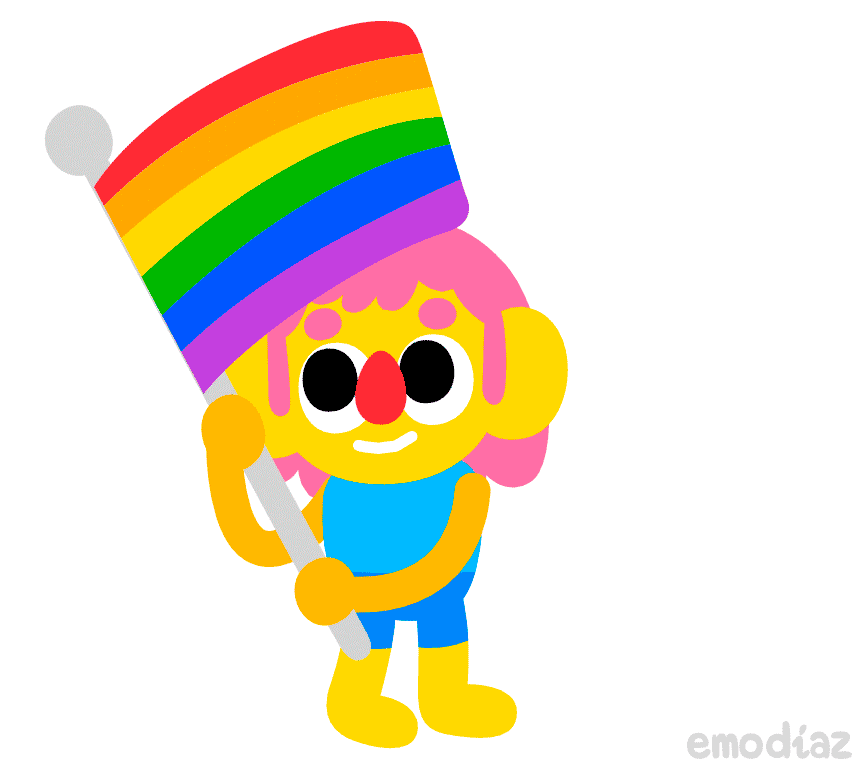 Legislative Council calls on Government to consider breakaway NAPLAN review
The Legislative Council passed a motion initiated by Labor's Josh Willie calling on the Tasmanian Government to consider the merits of a review of NAPLAN.
A 'breakaway' review, more comprehensive than anything from the Tasmanian and federal governments, will be conducted by Victorian, New South Wales and Queensland.
Labor hopes the successful motion will force the Minister to reconsider joining the review.
The Examiner covered the issue here: https://www.examiner.com.au/story/6378508/upper-house-calls-on-government-to-consider-merits-of-naplan-rethink/
Education International – Education: A Powerful Tool for Combatting Climate Change – A Guide For Education Unions And Educators
Climate change is shaking up the political agenda. While the Intergovernmental Panel on Climate Change (IPCC) regularly sounds the alarm, international processes aimed at containing global warming have failed to make any headway. Some governments, such as the United Kingdom and Canada, have recently declared a climate emergency, but so far they have failed to take any action.
Students around the world, meanwhile, are walking out of classes and taking to the streets to demand climate action and justice. Movements such as Extinction Rebellion have resorted to civil disobedience, demanding political change by blocking bridges and roads
According to experts, the sixth mass extinction is well underway, and the danger of runaway climate change can no longer be discounted.
Faced with this enormous and unprecedented challenge, humanity has no other choice but to radically change its development model to bring about a low-carbon transition. To that end, some solutions are known, while others still need to be developed. But one thing is certain: the collective effort needed in this situation requires nothing less than a revolution of the heart, of the mind – and urgent action.
Consequently, rethinking education must be part of the solution too. The ability of education to inspire, engage and empower people as well as inform people of the climate emergency, including its causes and impacts, are clearly acknowledged in international climate agreements.
However, this recognition must be translated into action plans and policies: we must ensure that climate change education is incorporated into school curricula, teaching and learning materials, and teacher training.
Teachers are change agents and can be at the forefront of the fight against climate change but they have to have the means to do so. This guide aims to provide EI member organisations with a tool for exploring the principal questions, issues and challenges arising from the climate crisis and how unions can respond.
Click here to view the full guide online or download it as a pdf.
Share the Dignity collection
Share the Dignity aims to end period poverty and ensure everyone is afforded the dignity they deserve. Sanitary items should be a right NOT a privilege.
You can donate to make a real, on-the-ground difference to homeless women and victims of domestic violence. Share The Dignity collects thousands of pads, tampons and personal hygiene products every year for women experiencing homelessness and poverty. Small dignities make a big difference.
AEU are supporting this worthy cause by collecting sanitary products for homeless and at risk women. If you would like to make a contribution please drop products to one of the AEU offices.
Go to the Share the Dignity website to find out how you can join the campaign: https://www.sharethedignity.com.au