Contents

President's Wrap
Last week, binding member ballots for all four agreements (TAFE Teachers, PSUWA, Allied Health Professional and DoE Teachers) concluded with members voting up all agreements. I have just come back from registering the agreements in the Industrial Commission.
Pay rises, back pay and one-off payments should begin to flow next week. Keep an eye out and if you have any questions contact our Members Service Centre on 03 6234 9500
Here's a reminder of what you should see in your next pay:
2.1% pay increase backdated to March 2019
Additional 0.25% pay increase effective from your next pay period
A one-off payment of 0.15% (pro rata) for employees earning less than full time equivalent base salary of $80,000 (capped at $120 for those earning $80,000 or more)
The short-term agreements we have registered do not address any workload or conditions but do secure back pay and a modest salary increase for members.
Part of the offer is a commitment from the government to return immediately to the table to negotiate workload solutions and other improvements in conditions.  The Government knows that addressing members' crippling workload is a priority and acknowledged its importance months ago, so we expect they will be as keen as us to sit down and agree to solutions immediately.
High Court decision
Of deep concern to us was last week's ruling by the High Court. The High Court unanimously upheld a decision to sack a public servant, for anonymous social media posts that criticised the government's immigration policy. The decision could potentially affect 2 million Australians working in state, local and federal governments. We will follow up with the DoE Secretary on what implications this decision may have for our members.
Education International Congress
Last month, I had the privilege of attending the 8th Education International World Congress in Bangkok as a Federal delegate. There were over 1400 participants representing over 150 countries. The theme of this year's Congress was take the lead.
Founded in 1992, Education International, has over 400 member organizations in 172 countries and represents over 30 million education personnel from pre-school through university.
Education International advocates for equity in society by working to combat racism and challenging discrimination on the grounds of gender, sexual orientation, socio-economic status, and racial or ethnic origin or characteristics.
Many resolutions were passed, including support for protecting the rights of refugee children, women and girl's rights, the rights of our LGBTI community and the condemnation of the growing commercialisation and privatisation of education, particularly in African and Latin American countries.
Congress voted unanimously to condemn U.S. President Donald Trump's racist assault on 4 women members of the U.S. Congress and pledged to support American unions in their fight to defeat him in 2020.
It truly was a humbling experience, listening to courageous delegates from countries around the world tell their stories of persecution and oppression as they chose to take the lead.
As EI President and our own Federal Secretary Susan Hopgood said, the aim of the 9th EI World Congress is simple: to change the world, no big ask of us!
Local priorities
As well as our top priority of returning to negotiations to tackle workload, pay and conditions for all AEU members, there's several other issues members are tackling collectively in union.
Inequity in state and federal funding continues to see a decline in funding per student in public education while non-government school funding balloons – highlighted by a recent ABC report. Beginning teachers will get together nationally for the New Educators National Conference and we're trialing a new Cluster Leader model in three areas.
The DoE has a new Educational Adjustments funding model, we're wearing purple on 30th August and the Upper House is set to debate NAPLAN. The next School Strike 4 Climate is on 20th September, the same day as our next Branch Council – get your sub-branch motions in for that.
Finally, there are PD in the Pub events happening in Hobart and Launceston as well as Student Teacher conferences with cheaper tickets for a limited time. So many opportunities to get involved and make our union stronger, fight for justice and improve public education in Tasmania.

Rich School, Poor School
The ABC has produced a devastating report on capital expenditure and income inequality across school sectors in Australia. If you haven't seen this impressive visualization of data and critical reporting on "Australia's great education divide" – click here and don't forget to share it widely.
The AEU Federal Office has responded to the report – click here.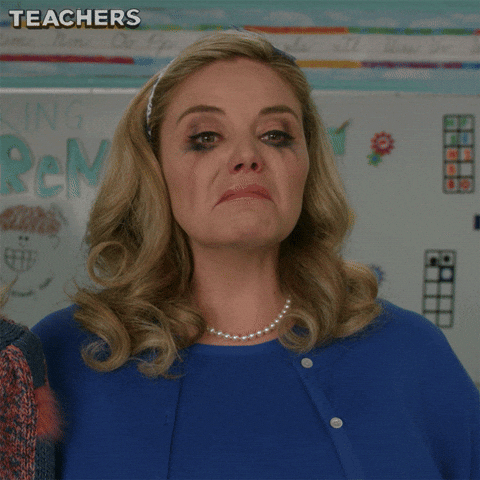 New Educators National Conference
We are seeking EOIs from New Educators to attend the NEN Conference 2019.
The NEN conference will be held in Sydney on the 9 & 10th of November, with the successful members flying over on November 8. Relief, travel, food and accommodation will all be covered.
The National New Educator Conference is a fantastic opportunity to meet with new educators and union organisers from across the country and across Oceania.
You will learn about how to become more active in our union at both a local and international level. You will learn about the major campaigns we are running and how to get involved. You will also learn what actions you can take to address issues at your school and build up your sub-branch.
Note: The AEU Tasmania Branch will fund one member to attend, while Teachers Health Fund have kindly offered to fund one of their members to also attend.
Please email your EOI to support@aeutas.org.au, with your name, workplace, years of teaching experience and a few sentences on why you are interested in attending. If you are currently a Teachers Health Fund member or are interested in joining THF, please also indicate this in your EOI.
The due date for EOIs is August 30.

Ulverstone, Launceston and Huon Valley Cluster Leader Trial
We have an exciting opportunity opening up in Term 4, 2019 for dedicated AEU members to be a Cluster Leader – engaging members in a cluster of 4-6 schools in a part-paid role as a trial program.
The successful applicant would receive 1 full days training in October and ½ a day of paid time per week (negotiated) in Term 4 only.
The AEU Tasmania Branch is committed to be a member-led organization that advocates for a strong professional voice where members, through leadership groups and networks are actively engaged and organized around professional issues.
The role will involve:
Developing a school-based Cluster of AEU members from between 4-6 schools, depending upon size and distance between.
Co-ordinating and supporting AEU workplace Reps in organizing their workplaces, including assisting with day-to-day duties such as information sharing, recruitment and updating noticeboards.
Identifying and encouraging AEU members to take up representative roles across the AEU.
Promote school-based or cluster meetings to formulate motions for Branch Council's consideration.
Act as a conduit between school-based AEU Reps and AEU Organisers.
Facilitate Cluster events to highlight AEU achievements and wins amongst the cluster, and initiating professional issues discussion.
The pilot Clusters are:
Ulverstone, Launceston and the Huon Valley
To apply for the position of Cluster leader, please email support@aeutas.org.au with a 200-word expression of interest outlining your commitment to supporting AEU Reps and advancing AEU campaigns and member professional issues.
Please do not hesitate to contact support@aeutas.org.au with further questions.

New Educational Adjustments Disability Model
From 2020, the Department of Education will be implementing a new model to assist students with disability to engage in learning. This model will be called "Educational Adjustments".
Under the new model, students who require greater levels of support and adjustment will receive greater levels of additional resources compared to those who need lower levels of support and adjustment.
The Department of Education has developed a list of Frequently Asked Questions to help answer any questions in relation to the new Educational Adjustments disability funding model: click here.
If you have any questions or concerns that you wish to raise with your union please email support@aeutas.org.au
Wear It Purple Day – 30 August
Friday 30 August is Wear it Purple Day – a chance to celebrate and support students who identify as LGBTIQA+ or are questioning their sexuality or gender identity.
Wear it Purple Day started in 2010 in direct response to stories of students suffering. This year's theme is Stand Up. Stand Out. It's a great opportunity to Stand Up to the language of hate that has dominated the media recently and to Stand Out by fostering a safe and inclusive environment for everyone.
To make it easy for schools to show their support, Wear it Purple has developed free school packs including posters and wristbands. For more information, ideas and to register an event see Wear it Purple Day: http://wearitpurple.org/
More supporting information and materials are available here: https://www.rainbowsinschools.org/wear-it-purple-2019
Remember to wear purple on 30th August to show your support – send your photos in via our Facebook page or email: support@aeutas.org.au
AEU Elections
Australian Education Union Tasmanian Branch Election Notice E2019/32
The Registered Organisations Commission has made arrangements with the Australian Electoral Commission (AEC) under Section 189 of the Fair Work (Registered Organisations) Act 2009 (the Act) to conduct the above election.
Nominations are called for:
Tasmanian Branch
– Aboriginal and Torres Strait Islander Federal Conference Delegate (1)
General Division
– * Federal Conference Delegates representing the General Division (3)
– Yalukit Yulendj (National Aboriginal and Torres Strait Islander Committee) (General Division) Member (1)
– National Principals' Committee (General Division) Member (1)
– National Early Childhood Committee (General Division) Member (1)
TAFE Division
-** National TAFE Council Executive Member (1)
-** National TAFE Council Delegates (1)
– Yalukit Yulendj (National Aboriginal and Torres Strait Islander Committee) (TAFE Division) Member (1)
Federal Conference Delegate representing the TAFE Division members in the Tasmanian, ACT & NT Branches
Tell Upper House politicians the NAPLAN reality
Josh Willie, Elwick MLC, Labor's education spokesman and former school teacher has said on NAPLAN: "Other states are leading the discussion saying that the tests are flawed and should be revised or replaced."
"Why isn't Tasmania in this national conversation?"
Click here to read the full opinion piece in The Mercury.
Josh Willie MLC plans to debate NAPLAN and call on the Tasmanian Government to join the 'breakaway' review. Find out who represents you in the Legislative Council here: https://www.tec.tas.gov.au/Services/MyReps/Index.php
Contact your Upper House MLC to make sure they are well informed ahead of the debate.
You can see Josh Willie's notice of motion here: http://www.parliament.tas.gov.au/lc/lcnote.pdf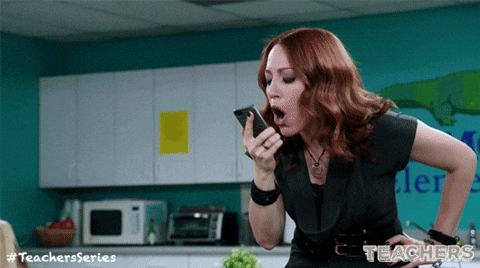 Work Health and Safety Survey Results: Four in five working people injured or ill due to work
Nearly 80 percent of working people have been injured, or become ill, or both as a result of their work, according to a survey released today by the peak body for working people. The same number of people say existing penalties for employers are not enough to make them take safety seriously.
The Work Shouldn't Hurt work health and safety survey carried out by the ACTU in July exposes an underbelly of unsafe work practices that has led to unacceptable numbers of working people dying as a result of their work, being exposed to trauma, experiencing violence, or sustaining psychological/physical illnesses and injuries.
More than 26,000 working people responded to questions about their experiences of work health and safety, including the sorts of working conditions they had faced in the past 12 months. Areas surveyed included exposure to traumatic events – like the death of a colleague, occupational violence, hazardous conditions, poor management, and remote or isolated work.
In their survey responses, working people talked about injuries as a result of their work, from being physically assaulted (punched, and kicked), being held hostage by a patient, to being crushed, electrocuted, or burnt at work. Others said they had broken major bones or had been left traumatised or depressed by work conditions.
The results highlight an alarming growth in the rate of psychosocial (mental) injury as a result of high exposure to hazards at work. Three in five working people surveyed had experienced psychological illnesses or injuries such as stress, depression or anxiety at work. This needs immediate attention and regulation.
In 2018, the Government commissioned a report into model work health and safety legislation resulting in the Boland review, which made 34 recommendations to strengthen work health and safety laws. The ACTU has called for all recommendations to be implemented across all states and territories.
We need a strong commitment from the Morrison Government and all states and territories to prevent all workplace deaths and end all forms of workplace injuries, including the increasing level of psychosocial injuries.
We need better rights for workers' representatives to enforce safety so that no one is hurt at work. Work shouldn't hurt. Unions play a vital role in making sure work is healthy and safe.
Key findings:
78% of respondents had been physically or psychologically injured or ill as a result of their work;
78% of respondents knew someone who had been seriously injured or ill as a result of their work;
16% of respondents knew someone who was killed at work, or died from a work-related disease;
In the last 12 months 47% of respondents were exposed to traumatic events, distressing situations or distressed or aggressive clients/customers;
66% of respondents experienced high workloads;
31% of respondents had experienced occupational violence (abuse, threats, or assault at work by clients, customers, the public, or co-workers).
61% said they has experienced poor mental health because their employer or workplace had failed to manage of address these poor work conditions;
91% of people did not make a workers' compensation claims in relation to this poor mental health;
Of the 9% that did, only a third of them were approved;
55% said they were aware of existing conditions in their workplace that could cause serious injury or illness if not addressed.
80% said the penalties were not significant enough to make employers or companies take safety seriously;
91% said employers or companies who cause the death of a worker through gross negligence should face serious jail time (up to 20 years);
98% of respondents said they believed unions had a role in work health and safety;
91% said unions should be able to immediately enter workplaces to address health and safety issues;
97% said unions should be able to take employers and companies that break health and safety laws to court;
R U OK? Day
R U OK? Day is Thursday 12th September. R U OK? Day is a national day of action dedicated to reminding everyone to ask, "Are you OK?" and to remember every day of the year to support people who may be struggling with life's ups and downs.
This year in the build-up to R U OK? Day you are encouraged to Trust the Signs, Trust your Gut & Ask R U OK?
Everyone should feel confident they know the signs someone might need support by listening to what they're saying, seeing what they're doing or knowing what's going on in their life. Whenever you notice a change, no matter how small, trust your gut and start an R U OK? conversation.
Use the R U OK? Day Packs and Every Day Resources to get everyone in your school, workplace, uni/TAFE, sporting club and community involved and ready to trust the signs and start a conversation that could change a life: https://www.ruok.org.au/every-day-resources
Unions Tas Quiz Night – Rosny
Union members are invited to test their collective wits against their comrades in the Unions Tasmania Battle of the Unions Quiz Night!
Join the AEU Team for a fun night with a little of bit of friendly union rivalry in the mix.
There will be great prizes and raffles with all funds raised going to support Unions Tasmania campaigns to improve the pay and conditions of Tasmanian workers.
To get a spot on the AEU Table, please let Geraldine know at: executiveassistant@aeutas.org.au
RSVP and spread the word on Facebook: https://www.facebook.com/events/2366603336933661/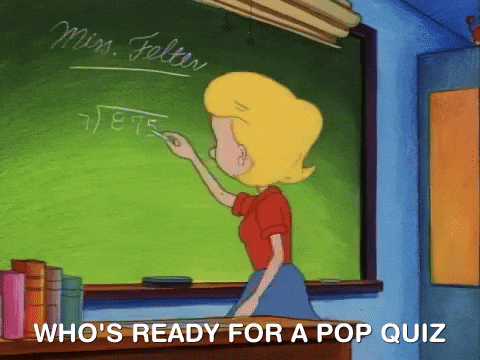 School Strike 4 Climate – 20 September
As educators, our primary concern are our students. Climate change threatens the wellbeing, living standards and environment of our students, that of their whole generation globally and the generations to come.
For this reason, the AEU is proud to stand in solidarity with students participating in the Global Strike 4 Climate on Friday 20th September.
Students are striking from school to tell our politicians to take their futures seriously and treat climate change for what it is – a crisis.
Student strikers have three demands:
No new coal, oil and gas projects, including the Adani mine.
100% renewable energy generation & exports by 2030
Fund a just transition & job creation for all fossil-fuel industry workers.
On Friday September 20, three days before world leaders meet in New York for the UN Emergency Climate Summit, school strikers together with our friends, communities and families are holding the biggest Global #ClimateStrike yet.
This time they have invited everyone to join them to build the biggest social movement the world has ever seen to tackle the climate crisis.
September 20 events are planned in major Tasmanian centres:
Whilst the school strike movement is and always will be student led, the climate crisis affects all of us.
Student strikers have asked adults and workers to read their guide and participate by:
Hosting a workplace conversation about September 20 with your colleagues.
Talk with your union sub-branch about how you can organise around September 20.
Invite friends over to your home for a kitchen table conversation about September 20 and how to mobilise your networks to come along.
Post a workplace selfie on social media (here is an example) to build awareness of the #ClimateStrike
Click here for a bunch of other September 20 Resources to help you organise in your community: https://www.schoolstrike4climate.com/resources
To act at the scale that this crisis demands, it's going to take ALL of us.
For advice and information contact the Members Services Team: 03 6234 9500 or email: support@aeutas.org.au
My Rights Online – do public servants have free speech?
Some members have expressed free speech concerns following a High Court ruling that found a former public servant was legally sacked when tweets she sent critical of the Federal Government were alleged to have breached the public service code of conduct.
Michaela Banerji argued she had been unlawfully fired in 2013, from what was then the Department of Immigration and Border Protection.
She had operated a Twitter account which frequently posted opinions critical of the Australian Government, its immigration policies, and its treatment of immigration detainees.
Ms Banerji was sacked from her role for breaching the Australian Public Service (APS) Code of Conduct, after an internal investigation linked her to the Twitter account.
The union representing federal public servants, the CPSU said the decision was disappointing, but contained good news as well: "The High Court did not find that the Constitution provides protection for public servants speaking politically in all circumstances. However they did find that public servants do have the right to make political comment, including on social media. There are limitations on what public servants can do, and this decision has also made those limitations a bit clearer."
The AEU will provide members with more detailed advice with reference to Tasmanian laws and regulations in the near future.
Sub-Branch motions to Branch Council
Sub-Branches are reminded if they wish to put forward motions to the next Branch Council meeting to be held on 20 September, please provide motion (with mover and seconder) to: executiveassistant@aeutas.org.au
For assistance in running a sub-branch meting and formulating a motion, talk to your area organiser, call the union office on 03 6234 9500 or email: support@aeutas.org.au
Branch Councillors – bring a climate banner
Branch Council Members are invited to join the School Strike 4 Climate student rally in solidarity during their meeting on Friday 20 September. To help ensure our presence is visible and significant, why not organise some banner-making fun and bring your placards, posters and banners along for the day?
Strike 4 Climate students have become well known for their clever slogans and artwork, so you will have to bring your best ideas and creativity.
Student Teacher Conference (Early Bird Ticket Sale ends 30th August!)
This conference is 'a must do' before you graduate to learn the practical aspects of finding and starting your teaching career. 100% of attendees in 2018 earned a teaching contract!
A hands-on, engaging conference, run jointly by the AEU and IEU during mid-Semester break and with the support of your UTas faculty leaders, for student teachers on getting your first teaching position.
Click here to check out our little testimonial video from a previous conference
This fun day of professional learning covers CV writing, job interviews, and hearing from Tasmanian principals about what they look for in a new teacher.
Morning tea, lunch and afternoon tea is included.
Early Bird tickets are $30, with Late Registration tickets jumping to $50 from August 30.
Student Teacher Conference
Hobart – Thursday 5 September 10:00 am – 3:30 pm. AEU Hobart Office, 32 Patrick Street, Hobart – click here to register
Launceston – Friday 6 September, 10:00 am – 3:30 pm. Launceston LINC, 71 Civic Square, Launceston – click here to register
Register and buy early bird tickets until 30th August via Eventbrite here: https://aeutas.org.au/eventbrite
PD in the Pub
Join AEU and IEU members for a look at effective classroom and behaviour management – a skill that all teachers need to continually develop. Engaging presenter Glen Pearsall will give you some practical tips to add to your practice. Hone your classroom skills and enjoy a complimentary drink on us.
Glenn Pearsall was a teacher at Eltham High School and a board member of the Victorian Curriculum Assessment Authority. He now works throughout Australia as an educational consultant, specialising in positive student behaviour, instructional practice and workload reduction for teachers.
Register for the Launceston session on 27 August by clicking here,
or the Hobart session on 28 August by clicking here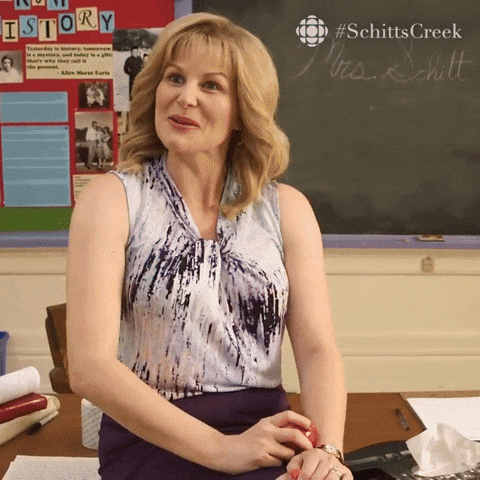 Job ad – Senior Industrial Advocate
We're looking to employ an experienced Industrial Advocate to manage our dynamic team in Hobart.
You'd be responsible for the management of the Member Service Centre as well as providing industrial advice and representation for members.
To obtain a copy of the Position Profile and Selection Criteria please email: executiveassistant@aeutas.org.au
Movie tickets no longer for sale
The AEU no longer sells cinema tickets. We do however continue to specialise in organising, member support and solidarity to deliver better conditions to members working in the Tasmanian public education system.
Share the Dignity collection
Share the Dignity aims to end period poverty and ensure everyone is afforded the dignity they deserve. Sanitary items should be a right NOT a privilege.
You can donate to make a real, on-the-ground difference to homeless women and victims of domestic violence. Share The Dignity collects thousands of pads, tampons and personal hygiene products every year for women experiencing homelessness and poverty. Small dignities make a big difference.
AEU are supporting this worthy cause by collecting sanitary products for homeless and at risk women. If you would like to make a contribution please drop products to one of the AEU offices.
Go to the Share the Dignity website to find out how you can join the campaign: https://www.sharethedignity.com.au
Indigenous Language Song Competition 2019
Sing a song in the traditional language of your area!
First Languages Australia and the ABC are inviting schools to work with their local Indigenous community to translate the Marrin Gamu song into the first language of their area.
Download the lyrics and backing track, and find out how to connect with your local Indigenous community to translate the song.
Record your students singing the translated song and upload it on this website: http://education.abc.net.au/home#!/competition/3105160/indigenous-language-song-competition-2019
Check out some amazing examples from last year.
Learn more about the competition and the Marrin Gamu song.
Song entries closes on 30th August 2019, 5pm (AEST) – put it on the calendar for next year if it's too late for this one.